Hospital Errors in Children
Pediatric Patient Attorneys for Hospital Malpractice in New Jersey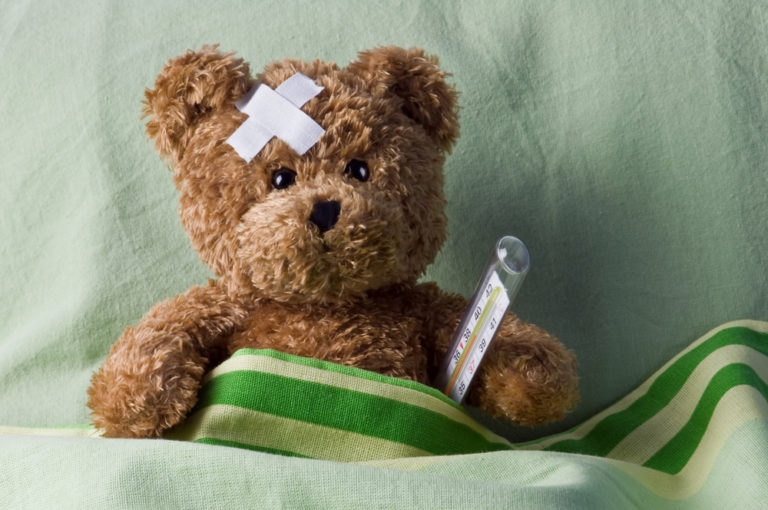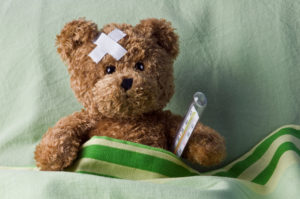 As a parent, you dread the idea of your child getting hurt. But no matter how vigilant you may be, children sometimes suffer from injuries, whether a bad fall at the playground, a collision while riding a bike, or a bad cut in the kitchen. They may also suffer sudden, worrisome symptoms that require immediate investigation by a medical professional. In these moments, you depend on your local hospital to provide emergency care, from stitches to MRIs to setting a broken leg. But what happens when hospitals drop the ball? Children are among the most vulnerable and most common victims of medical malpractice in hospitals. An alarming number of medical errors occur in hospitals during the treatment of children, and these errors can lead to longer recovery times or even further harm to your already injured or ill child. It is vital to know some of the most common medical errors that lead to harm in pediatric patients in hospitals and associated negative effects on children.
If your child suffered harm in a hospital in New Jersey, contact our experienced NJ children's medical malpractice attorneys to discuss their specific situation and learn more about your possible grounds for a lawsuit against the hospital and/or its employees. You can reach us anytime at 866-708-8617 or contact us online for a free consultation.
Common Hospital Errors Affecting Children
Medication Errors in Pediatric Hospital Patients
One common medical error in hospitals that disproportionately affects children is the improper administration of medications prescribed by a child's doctor. The improper administration of infant or child medication can be fatal.
A study published in the medical journal Pediatrics identified treatment problems resulting from the administration of medication in 11% of hospitalized children. Further, the study found that a shocking 22% of these problems were preventable. Medication errors can be much more harmful to children than adults, given that children are smaller than grown-ups and not as equipped to process large or improper amounts of medication. In contrast to adults, children's organs and immune systems are not fully formed. This means that even a small variance in the dose of a medication administered to a child can have serious and detrimental effects.
Children also tend to suffer complications or "get worse" at a greater rate than adults who have the benefit of fully formed livers, kidneys, and immune systems, all of which help them combat harmful dosages and related ill effects. It is important to stay vigilant during your child's hospital stay, familiarizing yourself with their known allergies, the medications and doses they typically receive, and following-up with the doctor when something about your child does not look or feel right. Nevertheless, it is the doctors, nurses, and medical staff who are responsible for ensuring that your child is given the appropriate medicine, in the correct amount, at the right intervals, and that he or she is responding as intended to the drug administered.
Children Misdiagnosed in Hospitals & Emergency Rooms
Another study identified misdiagnosis as a common medical error that can be fatal for children brought to the hospital. Children may often lack the vocabulary or even physical ability to describe exactly how they are feeling to medical professionals, and doctors frequently misdiagnose conditions for that and a host of other reasons. Three of the most commonly misdiagnosed conditions in children brought to the hospital are appendicitis, meningitis, and, surprisingly, broken arms. With that said, doctors can and do misdiagnose many other conditions as well. The stakes are extremely high when diagnosing a condition, particularly one that prompted a hospital visit. For example, if appendicitis is left untreated it can be fatal. It is thus essential for doctors and other medical professionals who are seeing your child in the hospital or emergency room to be extremely vigilant when diagnosing and treating them. The consequences of a missed or incorrect diagnosis could cost your child their life.
Consult a Hackensack NJ Pediatric Malpractice Attorney about Your Child Injured in the Hospital
If you child suffers from a medical error caused by a doctor or hospital failing to follow acceptable standards of medical care in their field, you may be eligible for compensation. Bringing a successful hospital malpractice lawsuit can help you recover money damages to pay for your child's medical care, future needs, and for their pain and suffering. Consult a knowledgeable New Jersey pediatric hospital malpractice attorney on our team today at 866-708-8617 to learn more.
Resource: