Pediatric Malpractice Basics
New Jersey Lawyers fighting for Child Victims of Medical Malpractice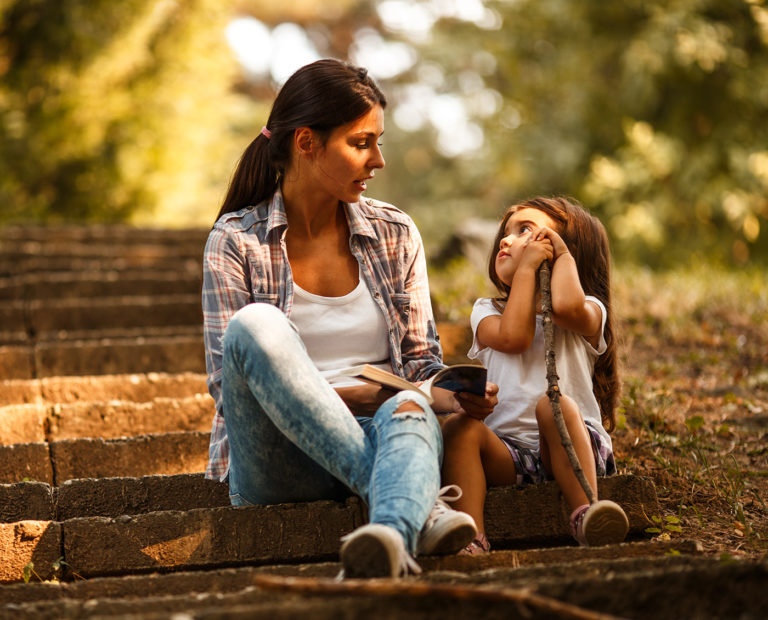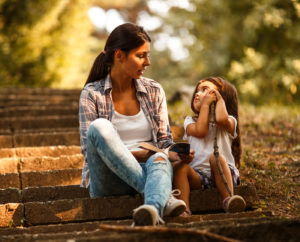 Pediatric malpractice is an umbrella term that can be used to refer to medical malpractice involving infants and children. If your child suffered harm as a result of medical negligence, you may have grounds for a pediatric malpractice claim. Although pediatricians and pediatric nurses are commonly named in pediatric malpractice lawsuits, any doctor or medical professional can be responsible for a child's injuries. When you are the parent of a child who was not provided with adequate medical care, the emotional impact of these situations can haunt you for the rest of your life. Notwithstanding the trauma your child is subjected to, the results of a pediatric malpractice case can be irreversibly damaging to your entire family. One can never put a price on a child's suffering, but bringing a medical malpractice claim on behalf of your child may provide you with financial support and justice you so deserve.
If your child suffered harm as a result of inadequate medical care, it is important to understand the legal options that may be available to you. By pursuing a medical malpractice claim, you can obtain damages for medical expenses, ongoing treatment, and the emotional trauma associated with your child's injuries. Your next step should be to consult with an experienced medical malpractice attorney. With offices in Newark, New Jersey, and Manhattan, New York, our pediatric malpractice team advises and represents child victims and their families throughout the New Jersey area. We will conduct a comprehensive investigation to pinpoint medical negligence that caused your child's injuries and consult with leading medical experts to devise the most compelling claim. Call (866)-708-8617 or contact us online to schedule your free case evaluation.
Common Pediatric Malpractice Cases
There are a multitude of ways in which pediatric malpractice can occur. Some of the most common pediatric malpractice cases arise when doctors misdiagnose or fail to diagnose a child's medical condition. Delayed diagnosis also occurs on a regular basis, allowing a child's illness to advance and cause further complications. Other types of pediatric malpractice include:
Injuries caused by negligent neonatal care and obstetric malpractice are also common. Below explains some of the leading types of pediatric malpractice.
Top Forms of Pediatric Malpractice
Pediatric malpractice occurs when errors or substandard patient care leads to injury or death. In essence, medical negligence in pediatrics can occur due to a physician's improper action or inaction, which ultimately falls below below the standard or customary care expected of educated and experienced pediatricians. Most pediatric malpractice claims result from failure to diagnose, misdiagnosis, or defective communication between the medical provider and the patient's family. Medical malpractice insurer studies of pediatric malpractice have found that nearly half of all pediatric damages claims (34 to 44 percent), other than those involving infants younger than 4 weeks, are diagnosis-related. Diagnosis failure, delay, or diagnostic mistake account for 29 to 47 percent of claims over the last ten years.
The second-most common malpractice claim is improper management of treatment, such as mismanagement of pneumonia, meningitis, sickle cell disease, and fractures, which comprised 5 to 16 percent of total claims over the last ten years. Inadequate patient assessment was the cause of patient injury allegations in 36 to 42 percent of cases, consisting of failure to collect important information or important facts that were not considered in the diagnosis. However, failure to recognize or correlate test results to symptoms reported in patient history, by the patient's parents or in physical exams, was the most common improper assessment allegation.
Other examples of assessment errors include failure or delay in ordering tests, incomplete or inadequate history or physical intake, misreading diagnostics or exaggerated negative reading of test results in patients with ongoing symptoms.
Types of Medical Errors Treating Infants, Children, & Teenagers
Newborns, also known as neonates, suffer disproportionately from diagnosis-related omissions in cases involving heart defects, jaundice-induced brain damage, kidney problems, birth defects of the hip, and infections. For non-neonates, alleged injuries include fractures, dislocations, tumors, and heart conditions. Infants generally suffer more severe injuries and are twice as likely to suffer life-changing injury from undiagnosed congenital conditions, when compared with children older than one year. While newborns are more susceptible to birth complications, children older than one year are more prone to environmentally-induced injury, such as accidents and communicable diseases. Lastly, teenagers are vulnerable to pregnancy and childbirth dangers.
Misdiagnosis and Failure to Diagnose a Child
The most frequently misdiagnosed condition involved in pediatric malpractice claims in the U.S. is meningitis, according to data from the American Academy of Pediatrics (AAP). Meningitis occurs when protective membranes that surround the brain and spinal cord become swollen or inflamed. It can be caused by a virus, bacteria, or fungus but viral meningitis in the most common type in the U.S.
Doctors can have difficulty diagnosing meningitis in children because the symptoms are easily connected with a vast array of conditions. Meningitis symptoms such headache and drowsiness may be attributed to another illness in the early stages. Unfortunately, failure to diagnose or misdiagnosis of meningitis can allow the condition to progress and cause catastrophic harm. If left untreated, meningitis can cause permanent brain damage and death.
Yet another common condition associated with pediatric malpractice is appendicitis. According to the AAP, doctors misdiagnose approximately 27 percent of infants with appendicitis. Appendicitis occurs when the appendix becomes inflamed. Often, young girls with appendicitis are misdiagnosed with urinary tract infections (UTI) or pelvic inflammatory disease because the symptoms of these illnesses are similar. Appendicitis is a medical emergency that must be treated immediately. If doctors fail to diagnose or misdiagnose appendicitis, the appendix can rupture. The infectious substance inside the appendix will then cause inflammation in the abdominal cavity, which can lead to death without powerful antibiotics.
Medication Errors in Children
There are many ways in which doctors can make errors with medication for infants and children. As a whole, pediatric medication errors account for more than five percent of pediatric malpractice claims. According to the American Academy of Pediatrics (AAP), 56 percent of medication errors in pediatric malpractice cases occur when there are errors in the ordering of the child's prescription. 34 percent of errors involve prescribing the wrong medication or the wrong administration. This encompasses dosage (how much of the drug), timing (frequency), and technique (how to administer it). Notably, the doctor is not always the negligent party in a pediatric medication error case. Sometimes, nurses, pharmacies, and other healthcare providers are the broken link in the chain of healthcare.
Is Your Child a Medical Malpractice Victim in New Jersey?
If your child suffered harm as an infant or child because of pediatric malpractice, it is essential to understand your rights and legal options. Contact us at (866)-708-8617 or online to speak with an experienced pediatric malpractice attorney who can help. We provide free consultations and are available immediately to assist you. With offices in Newark, NJ and New York, NY, we serve communities in Bergen County, Morris County, Union County, Middlesex County, Essex County, and across the tristate area.
Resources: