Urgent Care Negligence in Pediatric Treatment
New Jersey Attorneys for Children who Suffer Harm from Medical Malpractice at Urgent Care Centers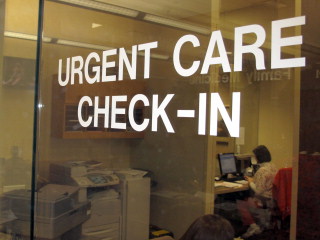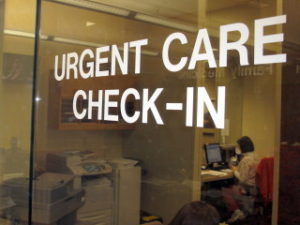 When you have children, accidents happen all the time. As a parent, you take a host of precautions to prevent your child from being injured or getting sick, but these issues inevitably arise. Your child may require urgent medical treatment. The next step is deciding where to find it. Urgent care centers are increasingly essential for caregivers when a child needs medical assistance as soon as possible. These urgent care facilities are a viable alternative during off-hours or when your child's pediatrician doesn't have an available appointment soon enough. When a child is showing signs of an illness or experiences an injury, you count on the medical professionals at the nearest urgent care center to provide the diagnosis and treatment they need. Unfortunately, doctors, nurses, and medical staff at urgent care centers may fail to provide an acceptable standard of care, leaving your child to suffer the consequences. When your child suffers harm as a result of inadequate care at an urgent care center, you can hold these facilities accountable. Our attorneys serve passionately on behalf of children and those who care for them throughout the New Jersey area. We are here to answer all of your questions. Contact us today at (866)-708-8617 or online for a free consultation with an experienced urgent care negligence attorney.
Urgent Care Errors & Child Injuries
The increasing popularity of urgent care facilities is due in large part to their quick access to care when compared with a primary care physician, as well as the ability to consult a medical professional for a non-emergency medical condition that may require treatment at a hospital emergency room. With that said, medical mistakes at urgent care centers are highly common and research shows that these events are on the rise in the U.S.
Some of the most frequent medical errors that cause children harm at urgent care facilities are:
Failure to recognize a medical emergency
Failure to transfer a child to a hospital
Delayed intake and/or evaluation
Delayed treatment
Mistakes made by insufficiently trained medical staff
Failure to follow up
When Your Child Suffers Harm at an Urgent Care Center
There are several reasons why an urgent care facility may fail to provide adequate care for your child. First, urgent care centers are not necessarily owned or affiliated with hospitals and may be owned by private corporations. There is less oversight of these organizations than hospitals in the United States. Many times, the medical professionals primarily involved in the diagnostic and treatment process are nurse practitioners and physician's assistants who are supervised by doctors. In other words, your child may be seen by someone with less training than an actual physician. Additionally, the nature of urgent care means there is not an ongoing relationship established between the doctor and patient. After your child leaves the facility, those providing treatment may fail to follow-up about his or her condition. Regardless of the circumstances, if your child suffered injury as a result of errors at an urgent care center, you can pursue compensation. Holding negligent medical practitioners and facilities responsible for their mistakes can be a vital step toward financial wholeness and closure for you and your family.
Was Your Child Injured at Urgent Care in New Jersey? Seek Counsel from an Experienced Attorney.
If you believe your child was harmed as a result of medical errors at an urgent care facility or walk-in clinic in New Jersey, contact our lawyers today for a free consultation. Our highly equipped legal team will listen to your child's specific case and explain your potential for a medical malpractice claim. With offices in Newark and New York, we serve Clifton, East Rutherford, Green Brook, Wayne, Union, Bloomfield, Fair Lawn, Flemington, Paramus, Woodbridage, and communities throughout New Jersey. Call (866)-708-8617 now to speak with an experienced attorney.