Delayed Diagnosis of a Child
New Jersey Lawyers for Children Victims of Delays Diagnosing a Medical Condition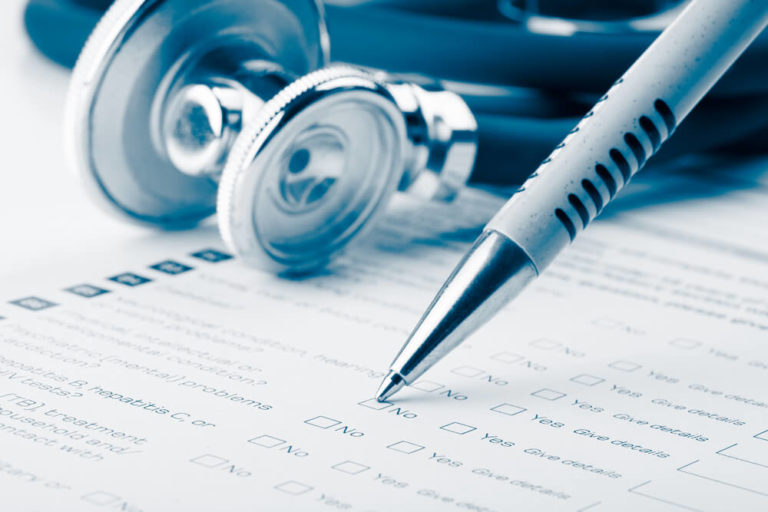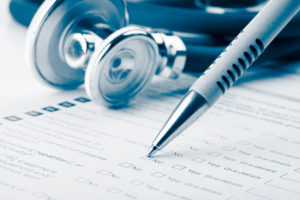 Contrary to a wrong or missed diagnosis, delayed diagnosis is not an incorrect diagnosis, so much as one that should have been made sooner, the delay causing worsened patient symptoms and conditions. The problem, however, is that physicians have little direction on what it means to be "timely" in diagnosis since many conditions do not surface until symptoms exist long enough or become sufficiently severe to warrant a doctor's visit. Add to that the difficulty of assessing children who are too young to communicate what hurts them, and making a diagnosis in pediatrics becomes even more difficult. And yet, children patients and their parents depend on pediatricians and specialists to have the requisite knowledge, skills, and experience to expediently examine, test, treat, and refer children to the appropriate specialists if necessary. A physician's fundamental responsibility is to heal your child, not contribute to their illness or cause further injuries. In many cases, delays diagnosing a child's illness or disease allows their condition to become progressively worse, often paving the way for additional injuries or further complications.
If your child suffers from complications due to a delayed diagnosis by a pediatrician or another doctor, it is highly advisable to discuss your child's medical treatment history and associated injuries with a knowledgeable pediatric malpractice attorney. You may be entitled to reimbursement of your medical costs, compensation for future treatment and other needs of your child, in addition to damages for the tragic emotional and psychological costs of their delayed diagnosis. Negligence by medical professionals in the diagnosis and treatment of childhood illness is far too common – often leaving your child in the crosshairs of a healthcare provider's or team's mistakes. Contact us at (866)-708-8617 to discuss your child's case with a knowledgeable pediatric malpractice lawyer who frequently advocates for children and families like yours throughout New Jersey. We provide free consultations and consult on these cases nationwide.
Delayed Diagnosis in Pediatric and Infant Care
Pediatric delays diagnosing a condition can occur in any type of medical setting, including hospitals, doctor's offices, and urgent care centers. The types of conditions that may be delayed in diagnosis are similarly variable, causing a vast array of potential complications, further injuries, and even death. Often, a child's medical issue or disease will further progress in the critical time between their first visit to the physician and their ultimate diagnosis. During this interim period, effective treatment is likewise delayed, the results of which can be catastrophic for a baby or child in need of proper medical care.
Delays Diagnosing a Child in the Emergency Room
If your child is suffering from a health problem, time matters, especially in the emergency room. For children's pediatric trauma care, delayed diagnosis injuries, such as arm and leg fractures, result in more severe injuries, more emergency transportation services, the potential for multiple surgeries, and longer hospital or ICU stays for diagnosis delays ranging from 1 to 55 days. Without continued and thorough evaluation to identify the full extent of serious traumatic injuries, children have worse healing and recovery outcomes. Another emergency condition, although rare, strokes in children get overlooked even when all of the symptoms fit stroke. This leads to delayed diagnosis of a time-dependent condition, often resulting in poorer outcomes, including brain damage and even death.
Common Childhood Conditions Experiencing Diagnostic Delays
More common conditions, like childhood diabetes type 1, if diagnosed late, can triple the risk for complications, such as diabetic ketoacidosis, a condition marked by too many acidic ketones building up in the system, potentially leading to a coma or death. Children under 2 are especially vulnerable to the condition because doctors do not suspect children that young of being diabetic and indicators in the blood are harder to find. Moreover, delays with appendicitis and sepsis from 1 to 7 days are often deadly. On the other end of the spectrum, children with a rare condition known as narcolepsy (sleep disorder), sometimes do not get diagnosed until three months to 11 years afterward. Daytime drowsiness is one symptom that pediatricians should recognize as a sign of the condition.
Delayed Detection of Pediatric Cancer
Pediatric cancer patients fare just as poorly when the right treatment comes too late. With a six-month delay between first seeing their doctor to referral to a specialist who then finally orders an MRI, children with tumors may suffer severe complications. Patients who come to their general family doctor with a giant cell tumor sometimes see two or three doctors or specialists before getting a diagnosis, which can lead to the spread of cancer, infection or pneumonia, making treatment and recovery longer, if not fatal. Patients with other types of childhood cancers, like brain tumors, leukemia, and lymphoma, experience similar delays with lowered survival rates.
Failure to Diagnose Kawasaki's Disease
Unlike cancer patients, whose symptoms may be more difficult to detect, children who come to the doctor's office after five days of fever could be showing symptoms of many conditions. However, since Kawasaki's disease is the leading pathway to heart disease in children under 5, pediatricians should know to consider it in diagnosis. Kawasaki's disease should be suspected with long-term fever, rashes, and respiratory symptoms, especially since treatment delayed more than ten days from onset of the disease increases the risk of heart failure.
Late Diagnosis of Children with Autism
Though not deadly, kids who get diagnosed late for autism miss out on life changing intervention therapies for building social skills early in their development, before school age. The delay in diagnosis comes from a preliminary quick diagnosis of ADHD or sensory processing problems by the pediatrician while the patients are toddlers. Autism then becomes more apparent as the child enters school with its increasing social interactions, but by then, the window of opportunity to make the most impact with social skills development has passed. In fact, 30% of those diagnosed early with ADHD or sensory processing disorders, end up with an autism diagnosis by 6 years old.
Delayed Diagnosis of Birth Injuries
And finally, many conditions associated with birth injuries such as hypoxic ischemic encephalopathy (HIE), cerebral palsy, brachial plexus injuries, and infant brain damage, can have devastating results if not caught early. Additionally, many of the conditions that premature babies experience, such as Retinopathy of Prematurity, a condition preemies get from defectively formed blood vessels in the eye, can lead to permanent health consequences, such as lifelong blindness. Since this condition generally affects preterm babies, pediatricians should refer them to an ophthalmologist, the medical specialist most capable of diagnosing the condition. Ophthalmologists malpractice claims are most expensive for delayed diagnosis of Retinopathy of Prematurity, primarily due to its devastating effects. Hasty diagnoses ruling out eye tumors are also commonly cited grounds for pediatric malpractice claims.
What Causes Delayed Diagnosis in Pediatrics?
Physician errors often cause delays, most often due to their lack of knowledge, skill or judgment in timely diagnosing a serious condition. Their lack of knowledge includes being unfamiliar with practicing guidelines and missing critical findings on tests. Doctors may also exercise poor judgment regarding when to order tests or have poor practices when failing to follow up with patients or refer patients to specialists. Sometimes, other factors like having limited time or being distracted cause pediatric diagnostic error and delay. No matter the cause, your child's life is at stake if a diagnosis or the correct diagnosis comes too late.
Consult a NJ Lawyer if Your Child's Diagnosis was Delayed
We invite you to call now for the answers you need about pursuing compensation for injuries resulting from delayed diagnosis of a child. Our attorneys have extensive experience in the realm of pediatric malpractice and we are here to provide tailored guidance as to your legal rights and options. Call (866)-708-8617 to speak with an attorney free of charge. Our team will also investigate your potential negligence claim against a pediatrician or another medical provider and if the circumstances warrant, we will ardently fight for maximum damages for you and your child.
Resources: